Herman Miller Eames Lounge Chair
Luxury, Sophistication, Comfort
When Herman Miller began manufacturing the Eames lounge chair and ottoman in 1956, there was nothing else like it. There still isn't. The set continues to be among the most coveted and beloved Eames pieces.
We still assemble the chair and matching ottoman by hand, and we pay serious attention to the details. The cushions are individually upholstered. The veneers are 7-ply. The hardware fastens the cushions to the shells without marring the appearance of the wood. The permanent tilt of the seat takes weight off your lower spine, so you feel relaxed. And while both pieces are 29 percent recyclable, it's more likely that you'll pass these heirloom pieces on to another generation.
Herman Miller Eames Lounge Chair:
Ottoman: $1595
D32.75″ x W32.75″ x H32″
$4295
Herman Miller Eames Lounge Chair & Ottoman – As Shown:
D21.50″ x W21.50″ x H17.25″
$5295
For more information about the Herman Miller Eames Lounge Chair please contact us or come visit us in our Ann Arbor or Holland, Michigan stores.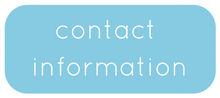 0005