Save 15% on Herman Miller at Three Chairs Co. | April 30 – May 12, 2020
Our stores remain closed, but we're taking orders!
Phone the store with your inquiry and leave a voicemail:
(734)665-2796
or, email: susan@threechairs.com
At Three Chairs Co. we are exclusive distributors for Herman Miller for the Home. Contact us today and let our team of experts help you choose the best product for your needs.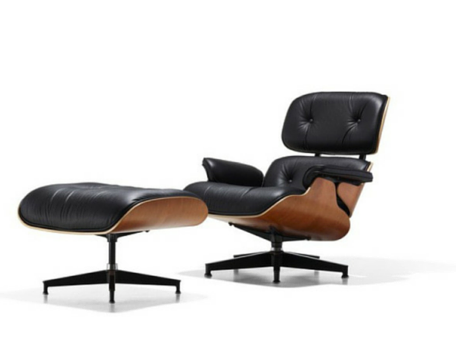 Eames Lounge Chair and Ottoman
Like all classics, the chair and ottoman get better with age. Both are hand-assembled with great attention paid to the details. Shells are 7-ply veneers. Cushions are individually upholstered and replaceable. The back braces and bases—of both the chair and ottoman—are die-cast aluminum. The chair base has a built-in swivel mechanism. Shock mounts are resilient natural rubber. Stainless steel glides are adjustable.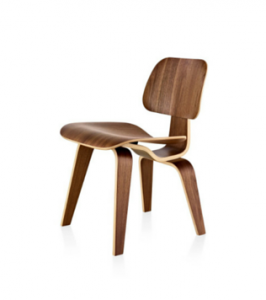 Eames Molded plywood Chair with wood base
By molding lightweight plywood veneer into gently curved shapes, the Eameses created their classic Molded Plywood Lounge Chair with wood base, a worthy addition to dining or conference table at home or the office. Named by Time magazine as the Best Design of the 20th Century, this chair is available with or without upholstery in a range of finishes.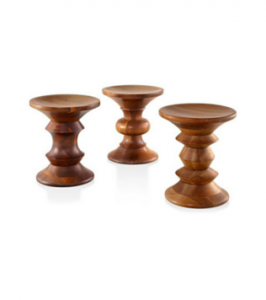 Eames Walnut Stools
Are they really stools? Places to sit? Are they tables? Plant stands? Accent pieces for homes, offices, lobbies? Yes. They've been called abstract chess pieces. Well, no. Made of solid walnut, these stools designed by Charles and Ray Eames can be used anywhere, alone or in groups, and are beautifully versatile.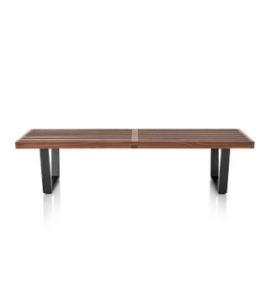 George Nelson Slat Bench
Equal parts seat and surface, the Nelson Platform Bench emerged from George Nelson'sFortune magazine office to join his first Herman Miller Collection in 1946. Made with polished chrome or ebonized wood legs, and available in three lengths with a choice of finishes, it serves as a bench, low table, or foundation for the Basic Cabinet Series.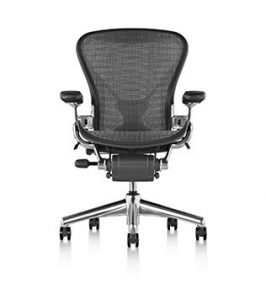 Aeron Chair
Every material, every mechanism on Aeron advances the art and science of seating. As the first office chair to replace fabric and foam with a breathable, woven suspension membrane—its innovative Pellicle seat and back—Aeron distributes your weight evenly, eliminating pressure points and heat buildup. The Kinemat Tilt allows you to recline fluidly, as your body pivots naturally at the hips, knees, and ankles. Choose the PostureFit option to put support where you need it most while seated—at the base of your spine.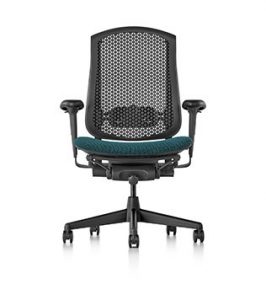 Celle Chair
Celle's patented Cellular Suspension System forms a "flex map" that conforms to your unique shape and stature, supporting your spine while giving you freedom to move. PostureFit sacral support is designed into the back to maintain proper spinal alignment. As you lean back, Celle's patented Harmonic Tilt prevents your lower back from pulling away from the backrest, keeping you balanced and supported as you move naturally through the chair's 28-degree recline range.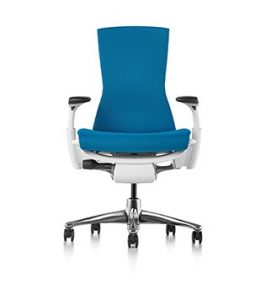 Embody  Chair
You feel Embody's Pixelated Support the moment you sit down. The seat distributes your weight appropriately while the back flexes to support your body's micro-movements. The Embody Tilt advances our balanced Harmonic Tilt technology, reclining an additional eight degrees to support a deep working recline posture. PostureFit support is integrated into the design of the Embody back.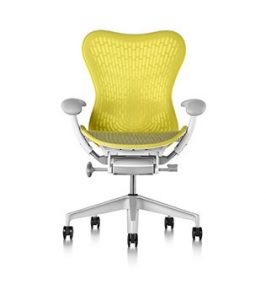 Mirra 2 Chair
Mirra 2 moves with you, at one with your body. The advanced Harmonic 2 Tilt provides a smooth, balanced feel as you recline. The elastomeric threads of the AireWeave 2 suspension seat are tuned to conform to your shape as you sit while maintaining their tension over time. Your choice of either the ultra-responsive Butterfly Back or the flexible TriFlex polymer back dynamically supports even your slightest movements. Both back options feature integrated PostureFit support for the base of your spine. All Mirra 2 materials allow airflow to keep you cool.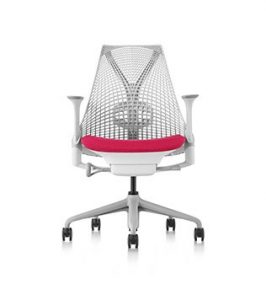 Sayl Chair
Inspired by suspension bridges— structures that deliver the most using the least material—Sayl's 3D Intelligent Back lets you stretch and move, achieving a healthy balance between support and freedom. The elastomer strands vary in thickness and tension to provide greater support along the spine where you need it most—including integrated PostureFit support for the base of your spine—and less everywhere else so you are free to move. Sayl's patented Harmonic Tilt easily adjusts to provide a balanced recline for anyone.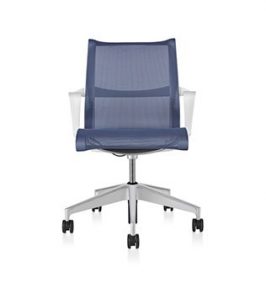 Setu Chair
Material innovation gives the Setu Chair its unique combination of flex and strength. The Kinematic Spine uses two types of polypropylene to control resistance as you recline and support your weight, without a tilt mechanism. More structural element than textile, the Lyris 2 suspension seat and back conform to your contours and aerate your body as you sit comfortably.
---
You can see the entire collection of Herman Miller products here. Contact us to order.  Ask us about our free, interior design services for your home or office.
Visit one of our stores in Ann Arbor or Holland, MI. Find the exact locations by clicking the button below.